Our events
Learn in your own time
Beginner's Guide to Facebook and Instagram Advertising
featuring Victoria Vercillo
AUG 11th, 8pm est | AUG 12th, 8am hkt
Social ads, especially on Facebook and Instagram, are some of the most popular forms of advertising in 2020. Why? Because it WORKS!
Join Victoria, Social and Media Strategist, as she shares her easy approach to social advertising, as well as some tips and tricks on how to get the most out of the platform.
In this webinar, you will learn the fundamentals of Facebook and Instagram advertising, targeting, pixels, and more, giving you the proper framework to raise your social game and drive valuable actions for your business!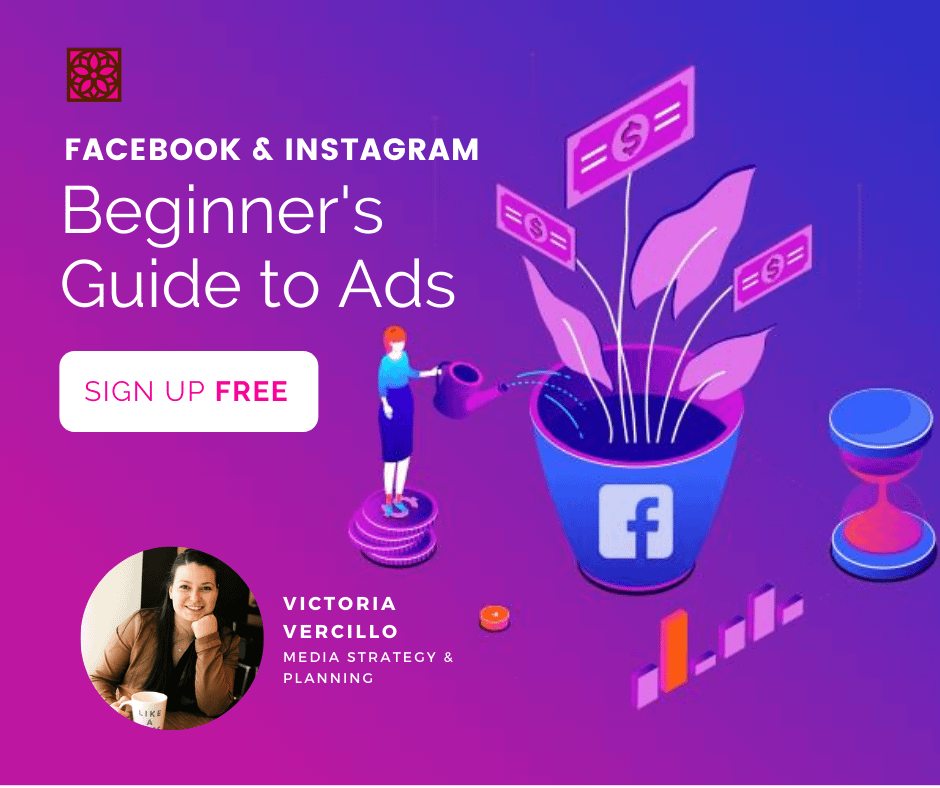 Building Your Personal Brand in 2020
featuring Margaret Yeung
ADDITIOnal date: JULY 24th 2020, 7am est/7pm hkt
Back by popular demand!
Humans are natural-born connectors and the beauty of this is that everyone has their own way of connecting. Through strengthening our value, skills, and contributions to society, we can learn to bring stronger connections in corporate settings.
In this webinar, Margaret Yeung, CEO, and co-founder of AXIA Agency is going to share her knowledge on personal branding and thought leadership in the era of social media. Learn how to build reputation and trust, master your craft and network for the long run.
The only thing I would change about the event is I will make it longer! Because I want to hear more of your story!
… Your sharing of your personal story was incredibly powerful. Thank you so much for this thoughtful discussion.
This webinar was very helpful! Thank you!
Did you miss one of our informative and fun webinars? Watch the entire webinar On Demand!
Working Out & Up: How Exercise Means Success
Fitness isn't easy. It takes an expertly disciplined mindset to stay committed to moving. A life without exercise is a life lived in stagnance – and it's a strain of complacency that can leak into every part of your life, from relationships and work to emotional growth and mental stability. 
Former Olympian turned Management Consultant ALEXANDRA YEUNG, and Master Trainer ANDREW COX will be joining me to discuss the unbeatable benefits of incorporating exercise into your routine. We'll be exploring how the time you spend using your body can equate to better mental health, optimal business results and a higher quality of life.
How often have you hit pause on your work because you felt rundown and depleted? 
Success is about outperforming your competitors – and to perform at your peak, learning the mechanisms of fuelling your body is essential. Nutrition isn't just for physical endurance and strength, it's for mental clarity, emotional wellbeing and an inner calm that's required to make your way to the top of whatever ladder it is you're climbing. DR. PHIL WATKINS is a globally recognized, top naturopathic doctor who will be relaying the stressors he's flagged in his practice. We're going to cover all of the developing technological advancements in nutrition that you'll need to use to stay on top of your game.
What makes a great leader? Why is it even more important to lead with courage right now? Global Leadership Consultant ANGIE KRAUSE and AXIA CEO MARGARET YEUNG discuss why Leadership Matters, and how you can make a difference in your workplace and in our world.
In the modern age, leadership is not just about profiting and generating shareholder wealth; it is about the ability to lead a team with positive energy and inspire them to create soulful interactions.
What does our image say about us as professionals? Celebrity Makeup Artist ALINA OH and Wardrobe Stylist NASHLY MATHEWS and MARGARET YEUNG tackle this and so much more:
Have you ever considered what role your attire and appearance plays in a world so heavily influenced by aesthetics, image, looking youthful and healthy? What defines and limits our expression when it comes to how we dress, or whether we choose to do a full face of makeup or none at all? What drives our aesthetic decisions, and how can we optimize them for business?
Have you ever felt self-conscious and worried about what others might say or criticize you for the way you live your life, run your company, or raise your kids?
Join MATTHEW TRETHEWAY and MARGARET YEUNG for this session about a look into the roots of how self-esteem is developed (or not), how to shift the way we speak to ourselves, and how to use positive self-esteem as a new superpower to grow your life, and your business.
Stuck on ideas to bring your organisation to the next level? Learn to use your thoughts to effect positive actions in your outcomes! Our experienced speakers bring their unique and successful perspective on how to break through the barriers you face and evolve yourself and your organization!
Join Leadership Coach VICKI BRADLEY and MARGARET YEUNG to learn how to generate creative Ideas to solve the business challenges you're facing today.
Personal Branding is an extremely important aspect of your professional portfolio. Watch and learn from this inspirational Personal Branding webinar hosted by MARGARET YEUNG of The newly rebranded AXIA Agency from April 6th.
How to Become a Thought Leader on LinkedIn
LinkedIn is a great tool for developing valuable, professional relationships – but having over 500 connections doesn't equate to a useful network. In the Age of free-flowing Information and endless competition, success can't be earned without putting yourself out there. People trust businesses that put a face to the name, and LinkedIn can be a bank of opportunity if you know how to tap into it. The only way to achieve that is to consistently pump out content that meets your connections' demands, in a strong, crafted voice and persona that they can trust. That's when they start coming to you.
contact us
GET IN TOUCH WITH US NOW!